Our partners invest and pioneer in Product Social Impact Assessment as they understand how essential it is to support better decision-making and reporting.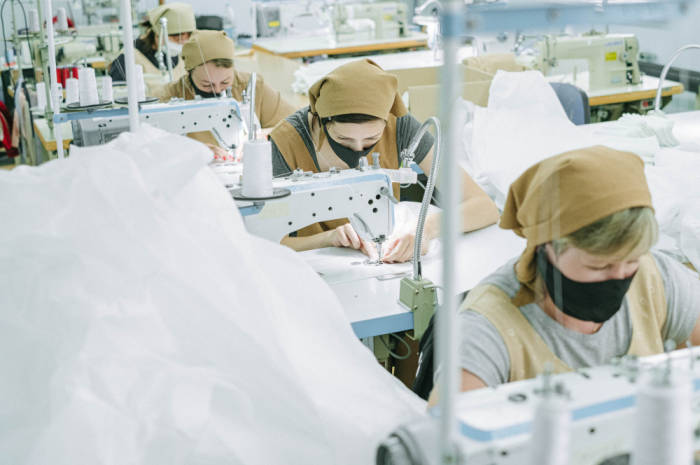 Applications
The motivations of the Core Partners to invest in the development of the Handbook reveals that they see a clear business case, as they see concrete applications. While each company has its own strategy and ambition regarding sustainability, we highlight a few commonly mentioned applications to illustrate the power of social metrics covering the entire value chain.
Steering product portfolios:
Many companies have started to assess their product portfolios focussing on environmental impacts, now they add the social dimension.
Reporting against the SDGs:
Many performance indicators in the SDG framework relate to social issues. In a separate project we are creating a strong and rational link between the SDGs and the Product Social Impact Assessment.
Mitigating risks, better sourcing:
Using materials from supply-chains where social impacts are unacceptable is a risk. However understanding these beyond Tier 1 is a challenge which we have addressed extensively.
Broadening Sustainability reporting:
The release of the IIRC Guidelines is based on the same thinking as we developed in the Handbook; reporting on social issues will be key when policies that require Due Diligence become mainstream.

Source: Framework for Portfolio Sustainability (PSA), WBCSD, October 2017 and Social Life Cycle Metrics for Chemical Products, WBCSD, November 2016.
Broadening Sustainability Reporting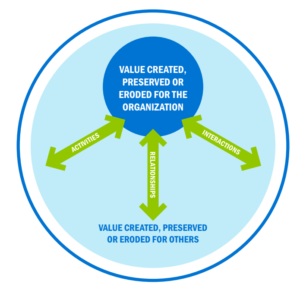 More and more organisations realise that it is strange to have separate reports on financial performance and social responsibility performance; the solution is an integrated report, where companies show their contribution to all stakeholders, not just the shareholders.
An important voice is the International Integrated Reporting Council, the IIRC that has just released the new 2021 guidelines. These guidelines are based on the same principles as we used in the Handbook. The cornerstone is the 6 capitals approach, also described more extensively in the Methodology Report and several other reports (see competence center). The IIRC website has many casestudies and supporting documents on their Resources page.
The Integrated Reporting Framework can be found here.