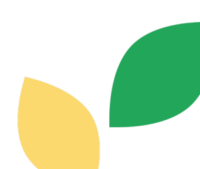 About PRé Sustainability
PRé Sustainability is dedicated to making a positive change in the world by providing long-term solutions that benefit our customer's bottom line. PRé helps to integrate sustainability in organizations in order to fit its customer's strategic business goals — and contribute to a better world.
With state-of-the-art methodology and tools, PRé puts the metrics behind sustainability to create business value. The company is at the forefront of product sustainability for thirty years. PRé has built itself a worldwide reputation as a leader on life cycle impact assessments.
PRé wants to keep contributing to the development of product sustainability metrics. This requires PRé to develop continuously to make life cycle thinking and sustainability metrics accessible to a broader audience and to link it more closely to business value creation. However, while the metrics for environmental life cycle assessment developed significantly over the last two decades, a shared methodology to measure social sustainability at the product level was still missing. As such a methodology needed to be industry-led and workable for companies, PRé invited experts from large companies to join forces and initiated the Roundtable for Product Social Metrics.
Contact the PRé Sustainability team