Richemonts ESG ambitions are grounded in the UN's Sustainable Development Goals (SDGs). This global road map has already inspired concrete actions from our Maisons and businesses, to innovate for a more equitable and human future.
Reducing our Environmental Footprint: In FY22, Richemont was recognised for its leadership in corporate sustainability by the global environmental non-profit organisation CDP, achieving a place on its 'A List' for tackling climate change, one of 200 companies out of 12,000 ranked. Our top ranking is testament to our colleagues' hard work at Richemont, who have enabled us to progress on our Science Based Targets (SBT). Validated by the Science-Based Target initiative in September 2021, our SBTs provide us with a clearly defined pathway to reduce our impact on climate change, while future-proofing our business for greener growth.
Amplifying our Social Handprint: We are honoured to be ranked on the World's Best Employers 2021 by Forbes, recognising our ongoing transformation to become a people-centric and inclusive organisation that offers our colleagues greater listening and support across their entire employee journey. As part of our commitment to amplifying our social impact and improving transparency, we concluded our first Product Social Impact Assessment (PSIA) on artisanal and small-scale mined (ASM) gold and designed an approach for future social projects. Through the PSIA, we evaluate specific operators and measure their overall social and human rights performance. Over 95% of gold purchased is recycled and RJC 'Chain of Custody' certified. Our target is to be 100% CoC by 2025. Working to positively impact the communities where we operate, in 2021, we donated a total of over €42 million to community investment-related initiatives. In under five years, we have given 40% of all donations to charities concerned with healthcare, social and economic development, education, women, and children's welfare.
 For more detail on how we proactively amplify our social handprint, click here (Pages 53 to 97 of our 2022 Sustainability Report).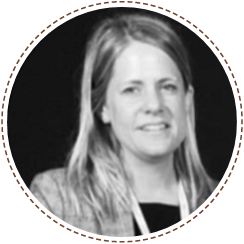 "At Richemont we use transformational tools, which measure social impact and help us shape actions that benefit people and planet." 
Nathalie Hürlimann, Head Social Sustainability Richemont