Team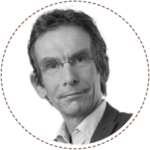 Mark Goedkoop, Founder & Program Director
Mark is widely recognized as an international thought leader in the field of sustainability metrics and methodology development. His primary goal is to help companies to create value from sustainable products and services. While with PRé, Mark has developed pioneering methodologies for impact assessment (Eco-indicator 95/99 and ReCiPe). He has also published several studies on sustainable consumption, rebounds, and product service systems methodology, as well as initiating development of the world's most widely used LCA software, SimaPro.
Throughout his career Mark always remained focused on the goal of developing practical yet scientifically sound solutions for improving the environmental and social performance of products and services.
---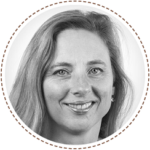 Ilonka de Beer, Program Manager
Ilonka has an MSc degree in Industrial Management from the University of Twente. After her graduation she worked for more than 20 years in the chemical industry, mainly in ( international) marketing and sales positions. In 2010 she moved into the field of sustainability and followed two post-docs at the Radboud University and the Nyenrode University and afterwards worked as a sustainability professional. From 2016 she is part-time involved as Program Manager of the Roundtable for Product Social Metrics.
---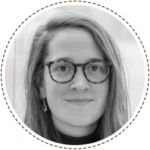 Rosan Harmens (PRé Sustainability)
Rosan has an MSc degree in Industrial Design Engineering from the University of Twente. During her masters, she specialized in Management of Production Development and got into touch with life cycle assessment. Within this subject, she found a match between her background in product development, her drive to contribute to a better world, and her analytical and creative skills. Her master thesis was about combining social and environmental LCA. This research aimed to combine the two LCA approaches, and a conceptual social impact assessment method which she applied to different case studies. Rosan contributes to the team as trainer and gives support to partners.