We are the world's leading chemical company. This means for us: "We create chemistry for a sustainable future". We fulfill our company purpose by implementing our strategic principles:
We add value as one company
We innovate to make our customers more successful.
We drive sustainable solutions.
We form the best team.
Our sustainability strategy contributes in a significant way to serve our company purpose. Sustainable development means for us to combine economic success, social responsibility and environmental protection. Facing the world's growing population and limited resources we see three major areas in which innovations based on our chemistry will play a key role: resources, environment and climate, food and nutrition and quality of life.
One way BASF contributes to a more sustainable development is by providing innovative solutions that help its customers make their products more sustainable. At the same time, as a reliable partner in society, BASF acts responsibly: Minimizing its environmental footprint by using the best technologies and through operational excellence as well as creating value for employees, shareholders and society.
Furthermore, having open dialog with stakeholders is necessary in order to understand their viewpoints and establish partnerships for sustainable solutions. Every employee contributes to this in his own way.
Peter Saling: "Sustainable development means for us to combine economic success, social responsibility and environmental protection. BASF developed sustainability evaluation methods like SEEBALANCE® and AgBalance™, where social indicators are a significant part of. To discuss social indicators and the further development of them together with other industry partners was a main motivation of taking part in this project. Testing specific indicators in case studies and writing a handbook for practitioners were as well important outcomes where BASF wanted to make contributions to."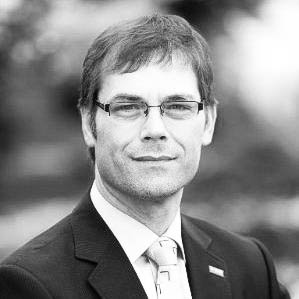 "BASF developed sustainability evaluation methods like SEEBALANCE® and AgBalance™, where social indicators are a significant part of. To discuss social indicators and the further development of them together with other industry partners was a main motivation of taking part in this project."
Peter Saling, Director Sustainability Methods & Sustainability Strategy
BASF