As a global chemical company, LG Chem has established a broad portfolio in petrochemicals, advanced materials and biotechnology. We continue to develop differentiated materials for the electronic and automotive industries which are instrumental for e-mobility and sustainability.
LG Chem pursues sustainable innovations based on its 『Sustainability Vision』, to create value for our customers, protect the environment and contribute to society throughout its business activities. For example, we pursue a more sustainable product development, provide post-consumer recycled plastics, biomass balanced products and biodegradable materials as well as leverage renewable energy. With ESG management ethos, we commit to improving our earth for the future generations.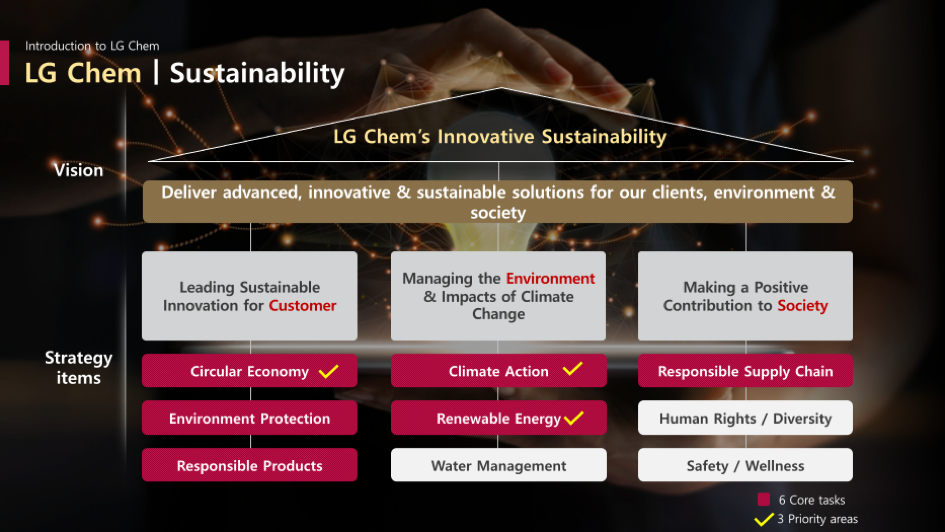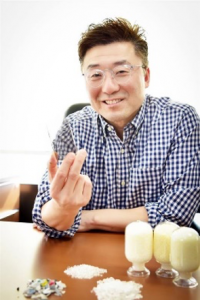 Helping to make our environment more sustainable is central what we do at LG Chem. For instance, our batteries for the EVs and post-consumer recycled (PCR) plastics for the automotive and IT OEMs contribute to significant CO2 reductions which help to make our planet greener.
In 2020 we declared our new vision at the corporate level to include sustainability as one of our five core values. Moreover, our CEO HC Shin committed our company to carbon neutral growth and RE100 by 2050, a first for a Korean chemical company.
With growing importance of ESG in the business community, we are excited to learn from and collaborate with the Core Partners to better understand the social impact in producing our products. After such learning, we look forward to not only making our business more sustainable and socially responsible but also to encourage our customers, partners and other stakeholders to do the same.
Steven Kim, Senior Vice President, Head of Engineering Materials Division
LG Chem