Many performance indicators in the SDG framework relate to social issues. In a separate project we are creating a strong an rational link between the SDGs and the Product Social Impact assessment
The UNEP Lifecycle initiative Has commissioned PRé and the Danish LCA 2,-0 to develop robust qualitative and quantitative links between environmental and social life cycle assessments and the SDGs. For the qualitative linkages we use the Handbook methodology.
Below you can find an illustration on  how Corbion, one of our Partner companies is underlying the sustainable development targets with product social metrics (PSM). The PSIA Framework is used as a basis. Also BASF is very active in this field (not shown here).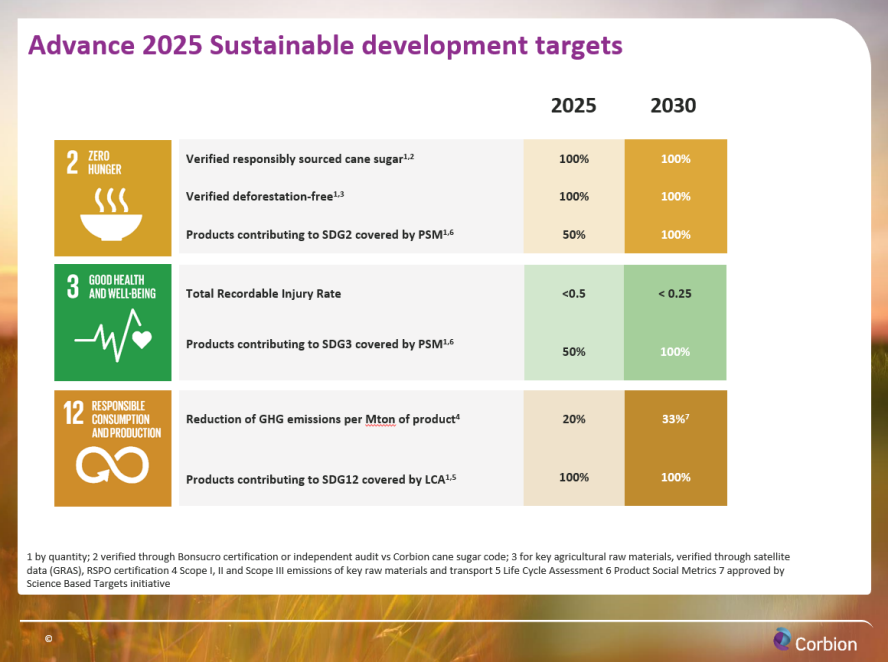 You can find more on Steering Product Portfolio in the Implementation Guide and on this interim report presentation of the SDG project here.