New tool aims to help companies measure social impact of products
Consumers are used to seeing eco labels about environmental impact but there is still a scarcity of tools and metrics to estimate the social impact.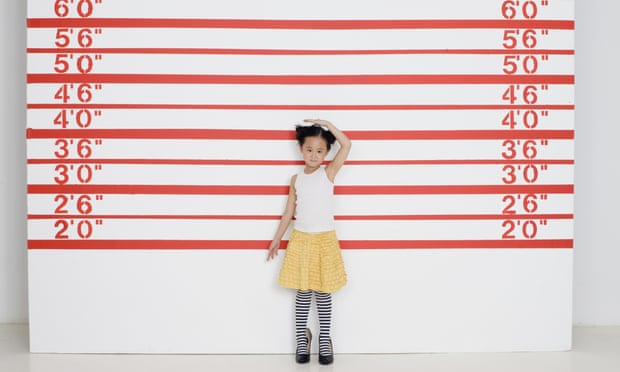 Some things are easier to measure than others – how a product affects society and individuals can be difficult to quantify. Photograph: Lee Clower/Lee Clower/weestock/Corbis
Consumers are acutely aware of the provenance of the goods they purchase. They have greater access to product information than ever before, and are empowered to make more responsible purchase decisions.
Increasingly, businesses find that consumers favour products with ethical or environmental attributes and there is now evidence that a majority are also willing to pay more for them. A study by marketing research group Nielsen found that 55% of online consumers across 60 countries would pay a premium for 'green' or socially responsible goods.
Clearly therefore, there is now an opportunity for businesses to develop products and services that have demonstrable ecological or social benefits.
As consumers, we are accustomed to seeing 'eco-labels' on products and services. These are typically based on life cycle assessments (LCAs) that quantify the environmental impact of a product. These LCAs are being used to address issues such as climate change or water usage, and are based on a scientific approach, calculation models, and defined measurement units.
In contrast to the range of methodologies used to assess a product's environmental impact, there is still a scarcity of tools and metrics to estimate the social impact of these products. A cross-industry social impact assessment method for products has not existed, even though many companies have implemented important social initiatives across their supply chains and operations.
Attempts to develop metrics for social impacts have often resulted in instruments that can be applied to a company as a whole, but are not easily translatable for the products within an industrial context and the daily practices of product developers and marketers. The main reason for this is that measurements of how a product affects society and individuals are difficult to quantify. For example, to prove that a product contributes to the wellbeing of end-users, a company would need consumer research to assess their increase in perceived wellbeing when using the product.
The task is further complicated by the sheer volume of real-time product information that can now be accessed in different formats, and the social complexities of a globalised world in which the balance of economic prosperity is rapidly shifting.
Recently, the Roundtable for Product Social Metrics a group of European industry leaders including Ahold, AkzoNobel, BASF, BMW Group, DSM, L'Oréal, Marks & Spencer and sustainability consultants PRé Sustainability published the Handbook for Product Social Impact Assessment.
The Handbook is the result of two years of close collaboration, and is the first practical methodology tested and accepted by a group of major businesses for assessing a product's social impact throughout its lifecycle. It has been formulated based on international standards and consultations with researchers, industry hubs, development organisations and NGOs.
The Roundtable has tested the methodology in 6 different pilots, assessing a variety of their products ranging from protective coatings and personal care products, to office chair components and automotive parts. The findings from these initial pilots, in particular insights into often complex value chains, were used to further refine the methodology.
Three key stakeholder groups are taken into consideration: workers, consumers and local communities. Assessment topics are grouped into 19 areas covering subjects as diverse as access to tangible resources, community engagement and health and safety. The performance data derived from these can be either quantitative or scale-based. In each case, guidance is given to help users determine the relevance of each topic and how it can be assessed.
The assessment gives practical guidance for capturing social performance data, interpreting it, and then estimating the overall performance and impact the product has. The resulting dashboard shows the performance in all life cycle stages, from raw materials extraction up till disposal. The pilots showed that the methodology can provide a clear framework by which companies can analyse lifecycle data.
Roundtable partners DSM, l'Oréal and AkzoNobel piloted the product social impact assessment approach on two products: a serum and a hand cream. Both products contain ingredients from AkzoNobel and DSM. They looked at the impact of the product on end-users as well as farmers' wages and job security. The assessment helped to highlight specific product differentiators that otherwise might not have featured so prominently on a product developer's radar such as workers condition's and local community impact.
Other potential benefits arising from using the methodology are identifying new product ideas, identifying and mitigating supply chain risks and improving employee engagement. This approach has the potential to be beneficial for all companies that wish to innovate based on social impact performance metrics that take into account the whole value chain.
Jacobine Das Gupta, corporate sustainability manager at DSM and Charles Duclaux, corporate responsibility reporting and environmental innovation at L'Oréal